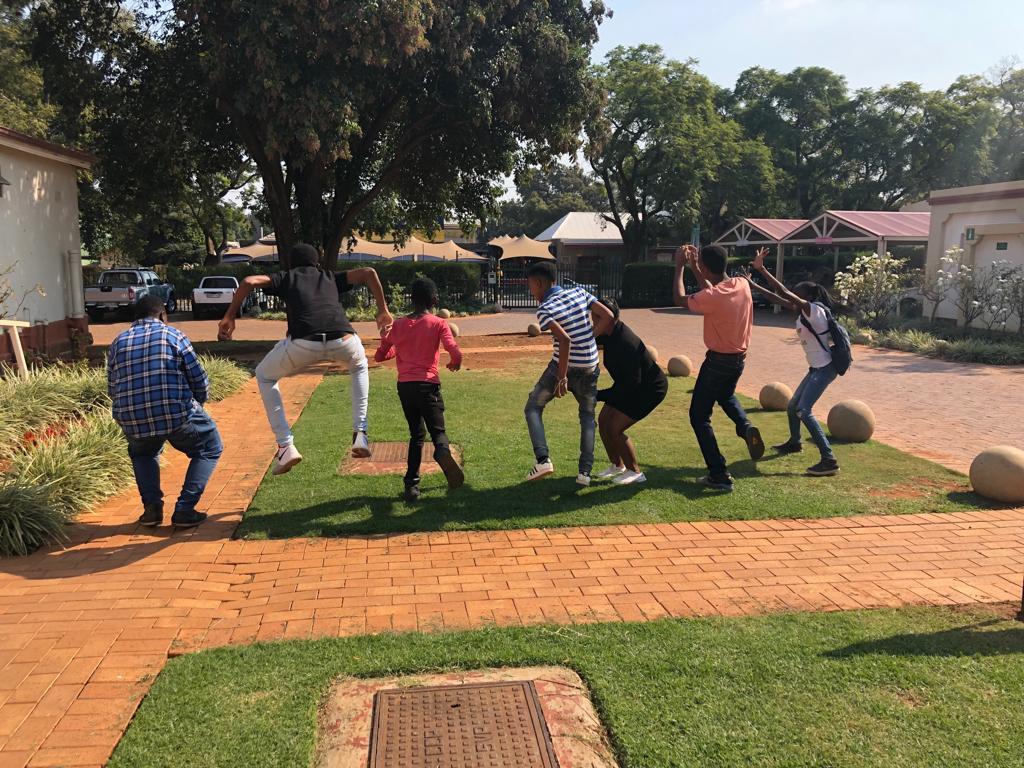 Khuluma
It was Spring 2013 when I first went to Pretoria, South Africa. I was working alongside the SHM Foundation Director and co-founder of Khuluma, Anna Kydd, to set up Khuluma support groups for adolescents living with HIV in South Africa. At first it seemed like a daunting task. Although the model had been trialed before in Mexico and in South Africa with new mothers, it was difficult to know whether it was going to work with adolescents. However, we felt like there was an urgent need to address this population, given the large number of adolescents living with HIV and the fact that adolescents are the only growing population affected by the virus. We spoke to a number of medical professionals in clinics in Pretoria who told us that even though there are support services in place, it's extremely challenging to deliver these services due to the sheer number of adolescents needing support. We knew that there was an urgent need to develop a model that could provide ongoing support that is low-cost, immediate and accessible to all HIV positive adolescents – and that had potential to be scaled up.
The Khuluma model was specifically set up to address the well-being and mental health needs of adolescents living with HIV. It's intended to help them navigate through adolescence and provide access to the social support they need to manage the negative impacts of social isolation and stigma that come with being HIV-positive. To set up Khuluma we worked in collaboration with Professor Maretha Visser from University of Pretoria, Professor Brian Forsyth and Professor Cindy Crusto from Yale School of Medicine to design the evaluation framework for the project. After initial discussions and preparatory work including our application to ethics; recruitment; and participant interviews, we were ready to set up our first Khuluma groups. With support from some incredible partners, including Zygo Hubs, Vodacom Foundation and Bulk SMS, we set up the technology which would enable us to run the groups. Thanks to our links with Kalafong Hospital in Pretoria, we recruited 30 adolescents and, at last, our first Khuluma groups started in late 2013.
Our recruitment event at Kalafong Hospital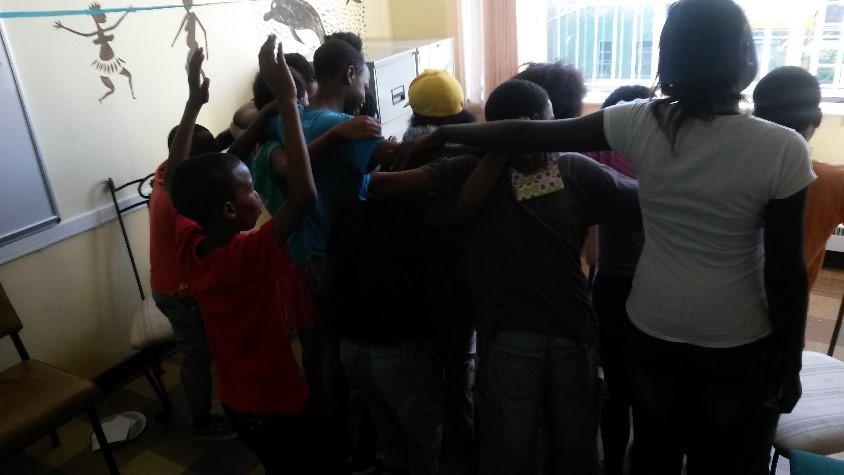 Khuluma works on the principle that participants are able to access well-being and mental health support via their mobile phones at any time and from anywhere. Through Khuluma – which means "to speak" in Zulu – the participants are encouraged to communicate among themselves alongside a facilitator about any subject deemed important to them to bring up. They are then able to give and receive advice in a safe and moderated environment through conversations with their peers, the facilitator and also through scheduled sessions on a specific topic. The communication takes place in small groups (between 10 – 15 participants) using a group text. The groups run for a period of three months much like a physical support group, and participants are given the opportunity to meet with each other after the project so that they can find ways to continue to stay in touch beyond the support groups.
Despite a few challenges, we were able to successfully complete the pilot. We have since gone on to reach 150 young people, between December 2013 and January 2017. Between them, the participants have sent close to 50,000 text messages. The large majority of messages that were sent among the participants were in relation to social support demonstrating a huge need that the adolescents had to have more regular support. They gave and received advice and sent messages of encouragement, understanding, and motivation. Khuluma has had a huge impact on how the adolescents perceive their condition. Many of them have become open about their status and the challenges they face around taking medication. They have started to express their feelings – happiness and hope but also anger and frustration. They have talked about how they see their future and what their aspirations are. They have talked about building friendships and starting families. Some of them even have expressed their artistic side and written poems. We have listened to some incredible stories about their lives and got to know their heroic characters. For many Khuluma has been trans-formative.
Khuluma provides social support to adolescents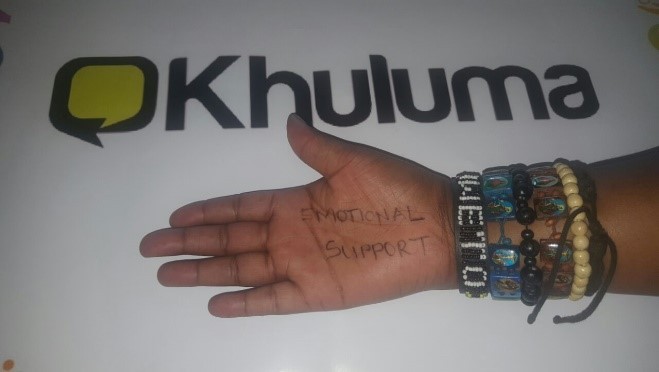 Over the years we have refined the different parts of the model whether it be the technology, participant engagement, facilitation, or evaluation methods. We were lucky to find such amazing partners such as Kalafong and Steve Biko Hospitals in Pretoria and Groote Schuur Hospital in Cape Town. We met some inspiring academics and dedicated medical practitioners on the way. Lastly but not least, we were fortunate to find a passionate team in Pretoria without which Khuluma would not be what it is today. We are incredibly proud of all the adolescents who went through our groups and those who stayed on to join our Mentor Program so that they can provide peer-to-peer support to others living in a similar situation.
Our mentors and our team having a creative workshop, discussing current healthcare system in South Africa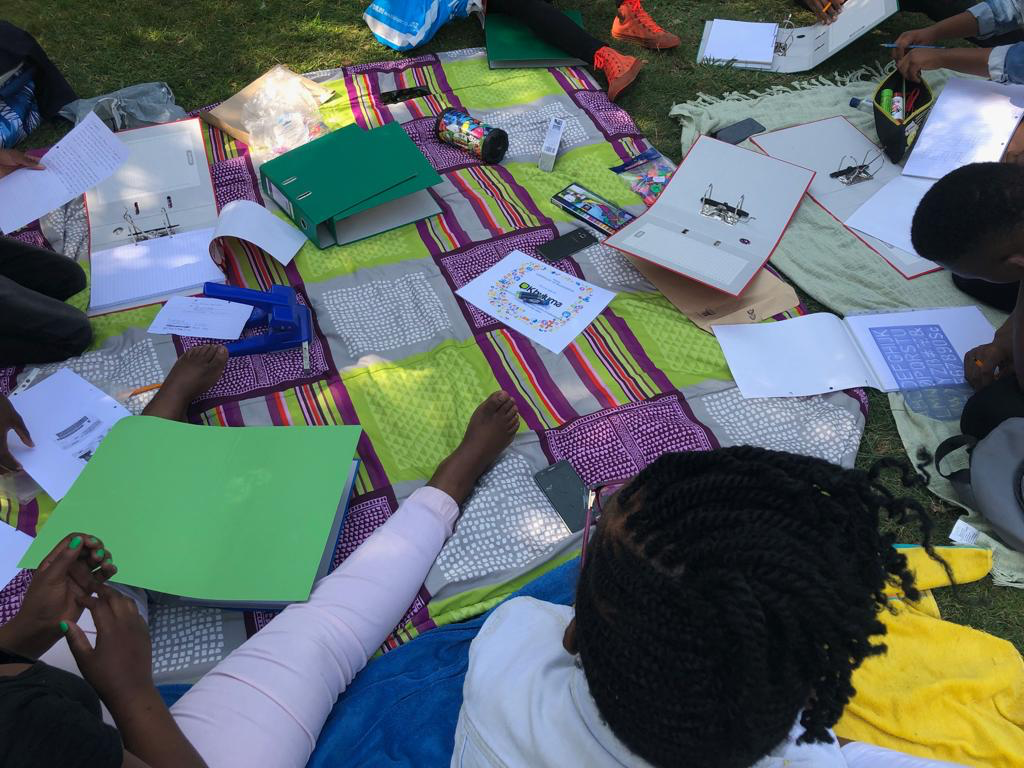 For me personally, it was an amazing experience and I feel privileged to be there from the start of Khuluma. I have been fortunate to have the opportunity to meet some of the adolescents and learn from their personal experiences as well as to witness a number of long-lasting friendships between them long after their groups have ended. They indeed are inspiring, bright and ambitious young people who deserve to live lives free of social isolation and stigma. We at the SHM Foundation remain committed to keeping the Khuluma groups running in South Africa and forming new partnerships with organisations who are committed to achieving long-lasting positive change in the physical and mental health outcomes of adolescents living with HIV. However, in order to do that we need funds and so we are currently fundraising £3,000 to open the next set of groups this summer. We have joined this year's Vitality London 10,000 run and we hope that there are people out there who are willing to support our team of runners through our Just Giving page. We will be grateful for any amount – however small or large. If you would like to make a donation, please click here.

Our team of runners raising money for Khuluma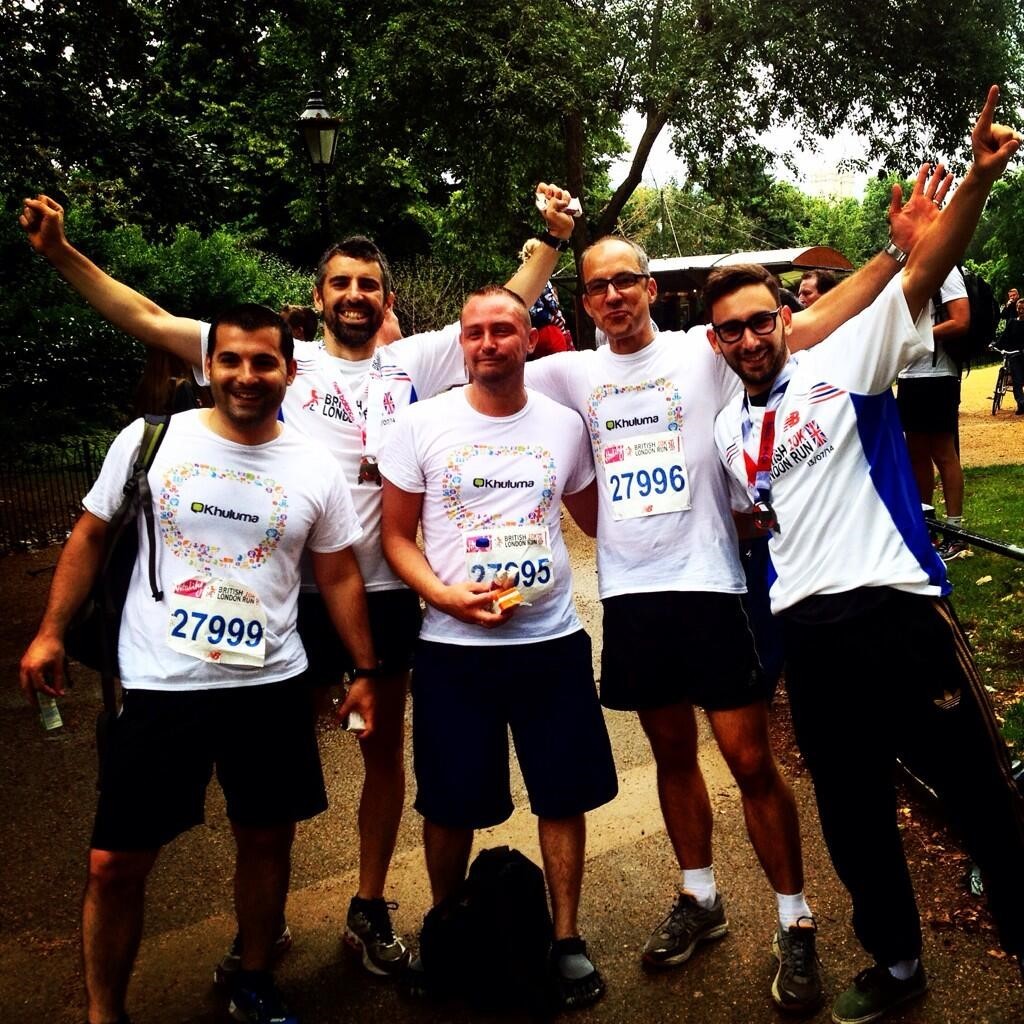 Blog By: Zuzana Figerova
Published on: 23 May 2019
We are currently fundraising for our Khuluma Groups. If you would like to make a donation, please click here.