Have you ever wondered how people find strength and motivation from their own stories? How one can keep a positive mindset, regardless of their life situation?
The Khuluma mentors attended a session with Ncazelo Ncube-Mlilo, the founder and co-developer of Tree of Life methodology, with the idea of using a tree to help one tell their stories in ways that make them stronger. Participants are invited to think of a tree, its roots, trunk, branches, leaves, etc, and imagine that each part of the tree represents something about their life. Two of the mentors pen their thoughts on the session.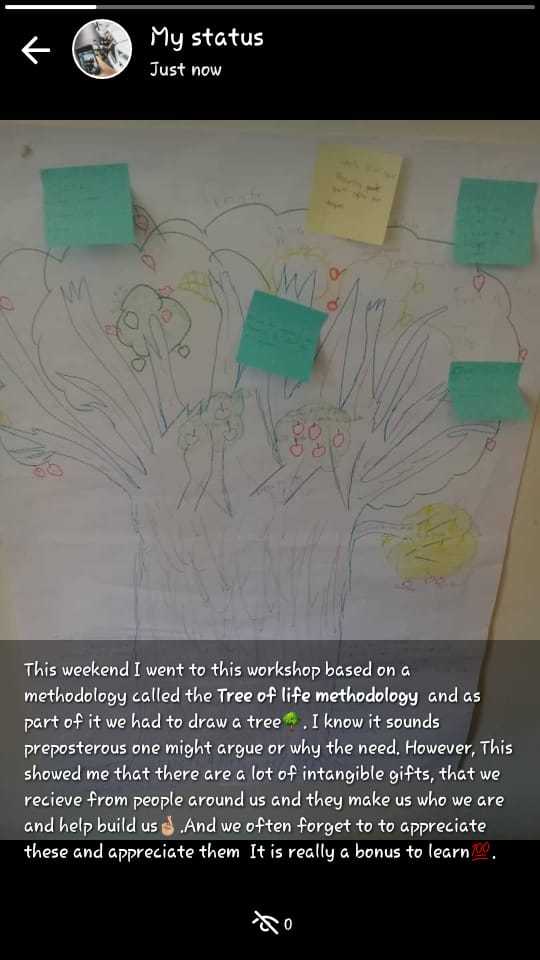 One might argue how or what significance does it have to present one's story as a tree. However, like a mind map, a tree has a main focus, then it branches, as it has roots, bears fruits, has leaves, etc. These have different representations to one's life or story. Furthermore, this exercise allows one to be creative and imaginative with their own tree.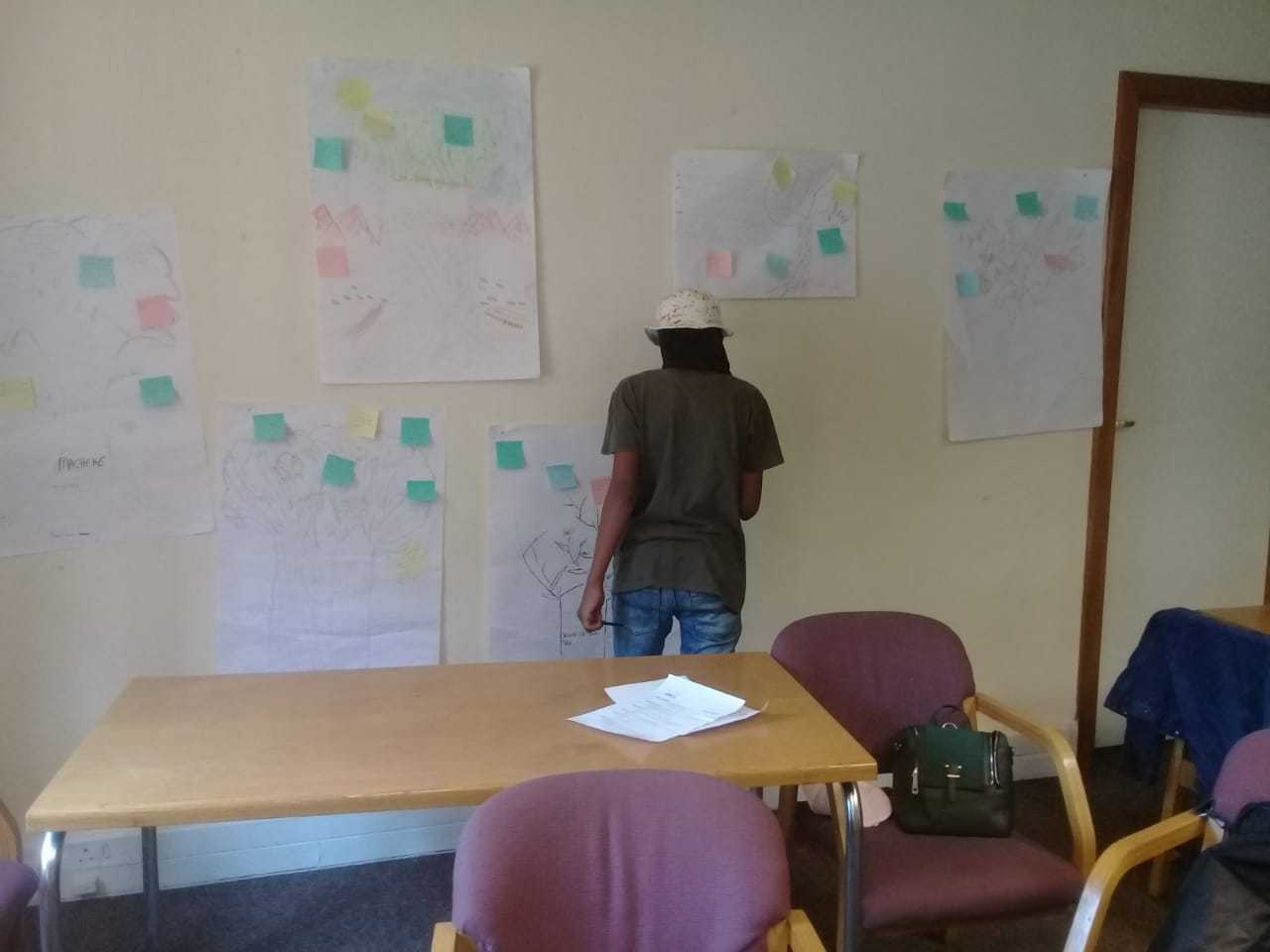 We personally see this exercise as not only a way for one to tell their story, but it can also be used as a way for one to reflect on the progress in their life and plan their goals, aspirations and draw up a way forward. It can also be a motivation to one to keep going because as part of the exercise, we were asked to write messages of motivation to each other on sticky notes and paste it on a fellow mentors' tree.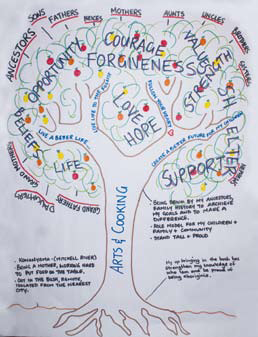 We had messages like: "Pain only makes you stronger", "Drink water" ,"Never give up", among others. What also makes this methodology unique is its versatility- it can apply to any and every one, families, couples, youth, everyone!